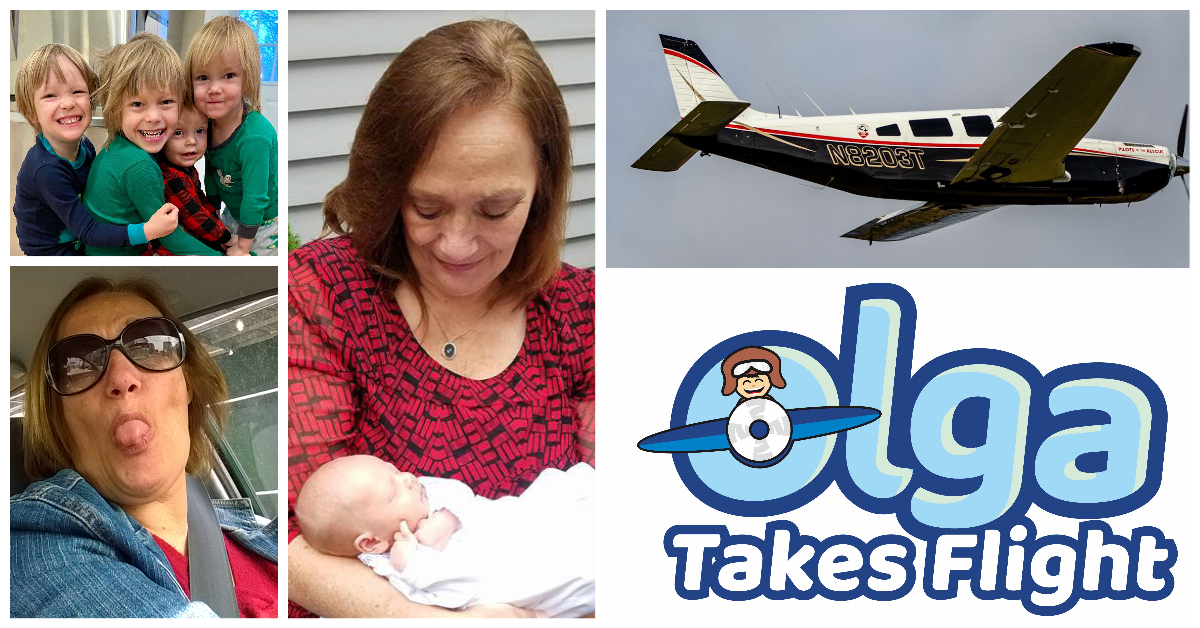 Olga Pidsosny passed on September 22, 2022, after a one-month battle against a rare form of bile duct cancer. Olga adored kids, calling her 4 grandsons her "little army". She was also very supportive of her son-in-law's charity (Michael Schneider, Founder) – Pilots To The Rescue (PTTR).
Olga Takes Flight is a FREE program eligible for at-risk minors (ages 5-17) who can take a 1-hour flight on the Manhattan skyline. Apply/Nominate HERE
Perhaps, just for a moment, this flight will give them some much-needed distraction from their predicament.
Skyline Flight Tour:
The tour will last approximately 1 hour from start to finish. Tour must be done under day-visual conditions. PTTR can take a total of 4 passengers per plane. A parent or chaperone can come along space permitting. The tour includes views of the Hudson River, Manhattan skyline, intrepid, and circles around the Statue of Liberty. We fly at 1,000-1,300 feet on the Hudson River (NY SFRA Exclusion). We have staff/volunteers present to prepare children for boarding and keep them company while waiting. Photos and videos are permitted both on the ground and in-air.
PTTR owns and operates three Piper PA-32 single-engine piston aircraft with a progressive maintenance schedule. These planes have 6 seats, 4 in the back as club seating (facing each other). PTTR will operate these flights with two commercial instrument-rated pilots with a minimum of 500 flight hours. We are fully insured.
---
Location: Essex County Airport
27 Wright Way, Fairfield, NJ 07004 approximately 45 minutes from Manhattan.
---